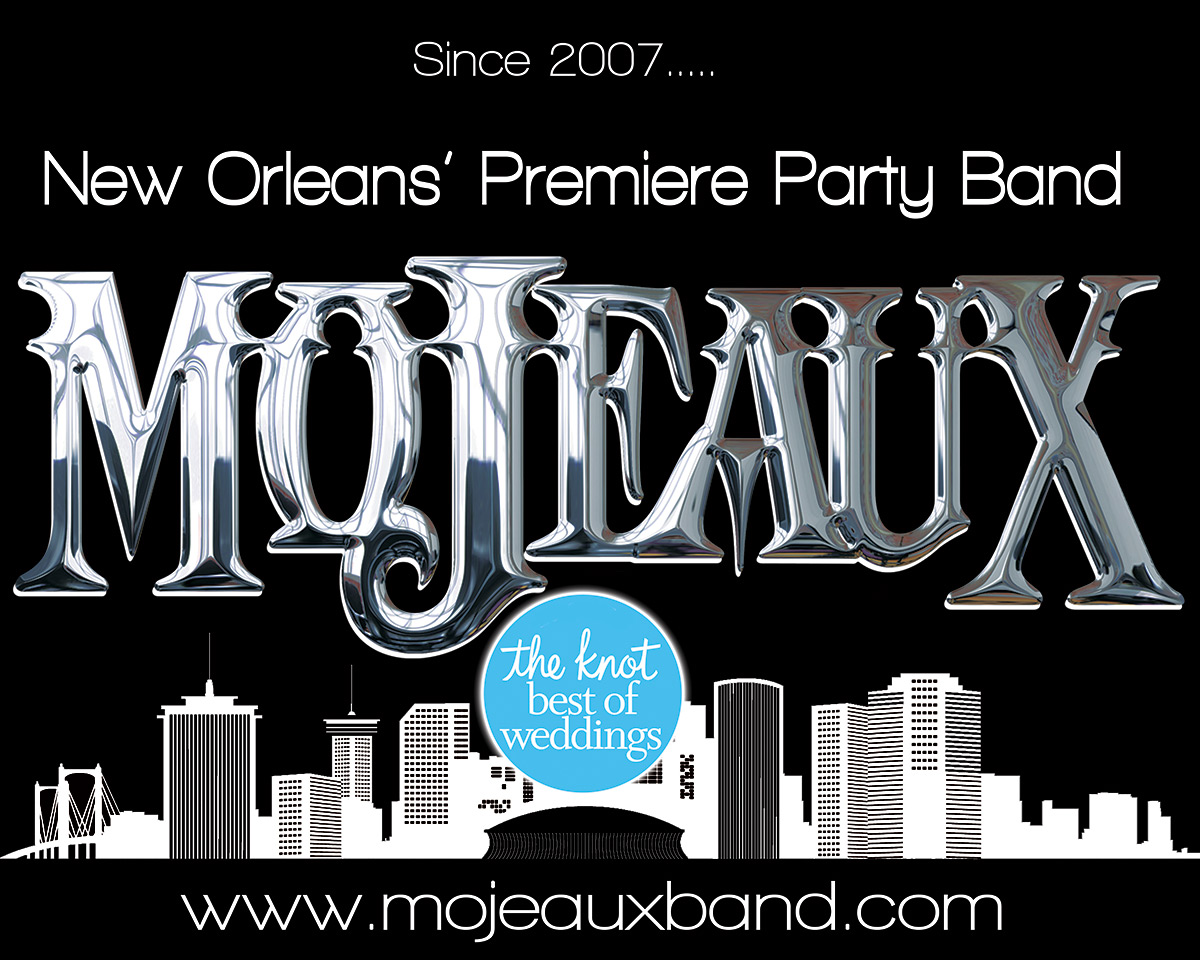 For Booking information, call (504) 228-9707
Email MoJEAUX
---
ABOUT MOJEAUX
Originated in 2007, seven of Louisiana's most seasoned musicians joined forces to create MoJEAUX, Louisiana's most diverse and energetic party experience. Their impeccable repertoire of R&B, Motown, Oldies, Top 40, Rock Hip Hop, Funk and Disco hits quickly put MoJEAUX on the top of many must-have lists for festivals, corporate events, weddings and clubs.
MoJEAUX's versatility is sure to leave a lasting impression and will excite audiences of all ages. MoJEAUX is known as the South's Premier Party Band, the Official Party Band of the New Orleans Saints, and has performed multiple years for the All-State Sugar Bowl and All-State BCS Collegiate Championship Series. MoJEAUX was also featured in the 2012 Universal Pictures Motion Picture, CONTRABAND, starring Mark Wahlberg and Kate Beckinsale. MoJEAUX also performed their own renditions of Louisiana favorites. MoJEAUX's performance is something you must see to believe.
Experience Fun… Experience Excitement… Experience the Difference… Experience MoJEAUX!!